Celebrate Life

By Kevin Smalley, NFBC Development Director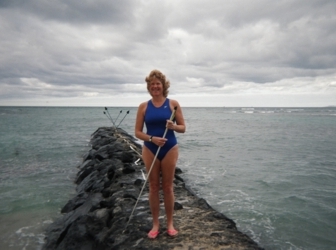 Katie Keim, blind ocean swimmer from Hawaii
and featured speaker for the second annual
Celebrate Life with the NFBC
The second annual Celebrate Life with the NFBC will take place on Saturday, March 20 at the Center Stage Theatre in Burbank.
This fun-filled evening will again commence with a wine reception and silent auction. The island theme will be accented by island décor and a Polynesian band. The Amazing Chadini will entertain us with slight-of-hand magic. Some awards will be presented and our featured speaker will be Katie Keim, ocean swimmer from Hawaii. Our MC will be Arthur Schreiber, well known radio broadcaster and current president of the NFB of New Mexico. Tickets will be $25 pre-paid or $35 at the door.
In addition to providing an entertaining evening and raising funds, we again plan to present some basic Federation philosophy to the community.



---
Previous | Table of Contents | Next