The Grand Opening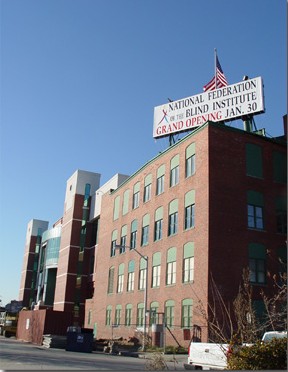 The newly created NFB Research and Training Institute will celebrate its grand opening on Friday, Jan. 30. This training institute has been built adjacent to the existing National Center for the Blind in Baltimore, Maryland. The opening will feature fun and entertainment, including a nationally known performing artist.
The NFBC has generously contributed $100,000 toward the building of this new institute. The NFBC board of directors will be attending this event. We will have the opportunity to tour the institute and view first-hand exciting new developments in technology, research, and training for the nation's blind.
Contributions from over 18,000 individuals, corporations, and foundations plus grants from the United States government and the state of Maryland have been received for the construction of the NFB Research and Training Institute. This new 170,000-square-foot facility located in south Federal Hill will be the nation's first center dedicated to the development of innovative technology, education, and training for the blind led by the blind.

---
Previous | Table of Contents | Next